Meet the team
Jill Creighton
English Consultant and Director of English With Ease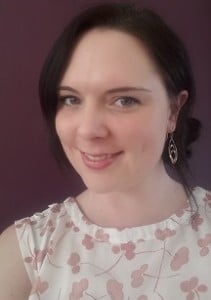 Hi! My name is Jill Creighton and I am the founder and creator of English with Ease. I started my teaching journey in Scotland as both a secondary English teacher and behaviour support teacher. I loved the creativity of designing cross-curricular projects, and in my second year of teaching, I was featured in Dumfries and Galloway's council magazine for best practice along with fellow teacher, Susan Telford. I was given the chance to guide other new teachers through the process, something I am still proud of today.
When I moved to England, I became Lead Teacher of Literacy across the Curriculum at a challenging upper school. The opportunity to take the position of Assistant Director of the faculty arose, which gave me the skills and experience to lead a department. My final role in the secondary sector was as Head of English; a role I enjoyed very much.
At this stage of my career, I felt it was time to move into the primary sector, something I had thought about for years. As a Year 6 teacher, and Head of Upper Key Stage 2, I was able to return to my love of teaching a range of subjects, whilst inspiring children through literature. The new curriculum had taken force by this point, and fellow teachers confided their worries about their own subject knowledge. I made the decision to leave teaching, though still stay in the game by offering tuition, and start my own company, which focuses on giving staff, parents and students the skills and knowledge they need to become lifelong learners.

Ellen Creighton
Media Manager and Tutor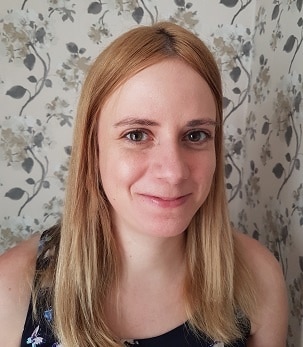 I am responsible for all of the media aspects of English With Ease, from building and updating the website to putting together our newsletters and updating social media.
Currently, I work as primary teaching assistant, helping 10 and 11-year-olds to achieve their potential. I predominantly work with children who have fallen behind their peers, enabling them catch up on key learning that they have missed in English and maths, as well as aiding them in other subjects where they need additional assistance.
As an English With Ease tutor, I follow the business' games based learning approach, enabling children to consolidate and deepen their understanding in both English and maths.
I have a passion for music, the subject of my degree, and I love giving others the gift of music too. There is often limited time for this creative subject within the primary curriculum but it can give pupils the chance to excel in a different path, to develop their concentration and teamwork skills, and to find a lifelong interest that will stay with them long after their knowledge of quadratic equations has faded. Each week I teach both adults and children the clarinet, saxophone and piano in the evenings.
My previous career was as a local journalist and I particularly enjoy teaching children how to write in a journalistic style. I created the 'So you want to be a journalist?' module in the English With Ease shop and I have greatly enjoyed using this and other resources in my school newspaper club.
In spare moments, I am an avid reader and I've written many of the articles in our book review section. I'm a particular fan of fantasy and young adult fiction, although I also enjoy reading non-fiction history. My favourite books are Pride and Prejudice, all of the Terry Pratchett Discworld series and the Anne of Green Gables books, which accompanied me through my formative years.